I was keen to develop and improve my 3D skills, so I decided to took the "Intro to Environment Art" course on CG Master Academy which covered the environment pipeline creation from start to finish. We were asked to pick an idea for an abandoned door or gateway, so I went with a Moon Gate, which is a traditional architectural feature often found in Chinese gardens.
Software: Maya, ZBrush, Substance Designer, Substance Painter, Marmoset Toolbag, Unity.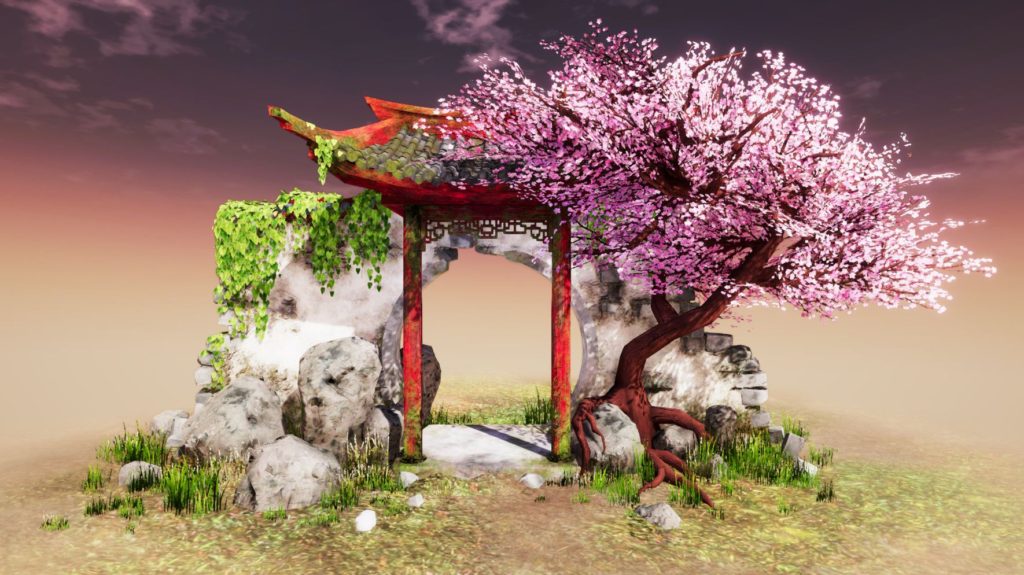 Rendered in Unity. [Skybox]
(Sketchfab model best viewed in Chrome)
I was able to learn more about PBR material workflow and used Substance Designer and Painter to create textures for my scene, as well as practice more modelling, sculpting and baking techniques.
These were rendered in Marmoset Toolbag.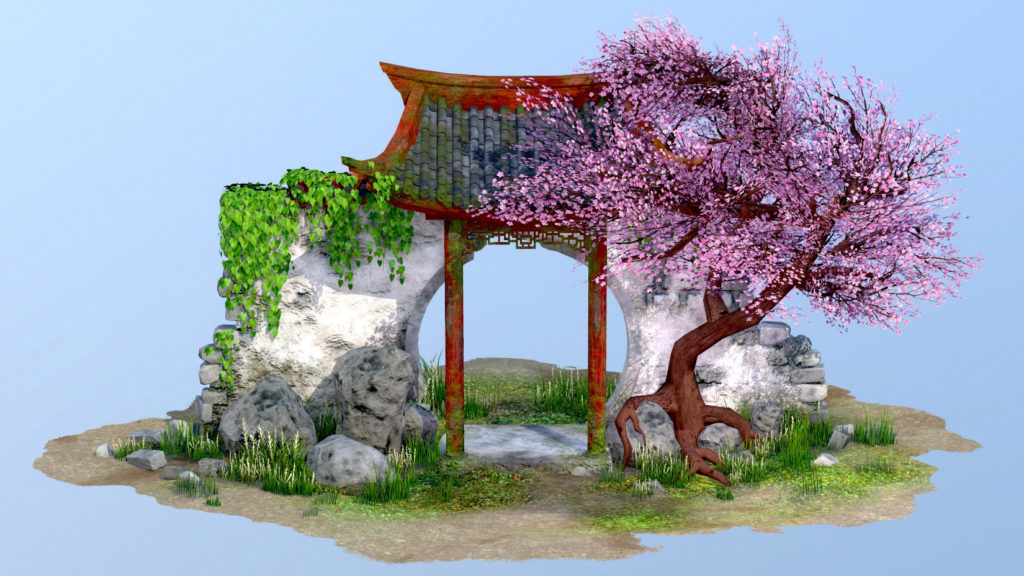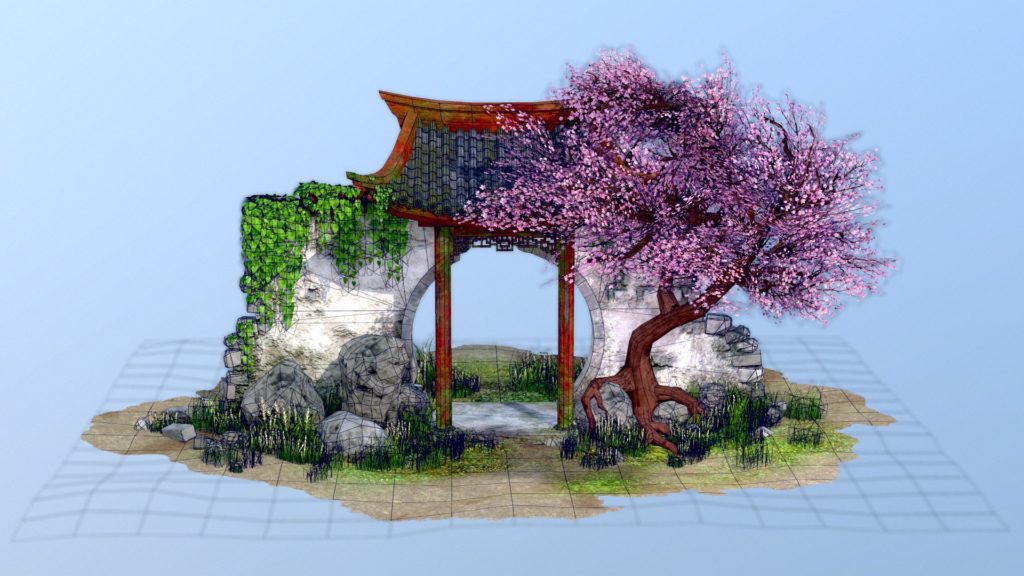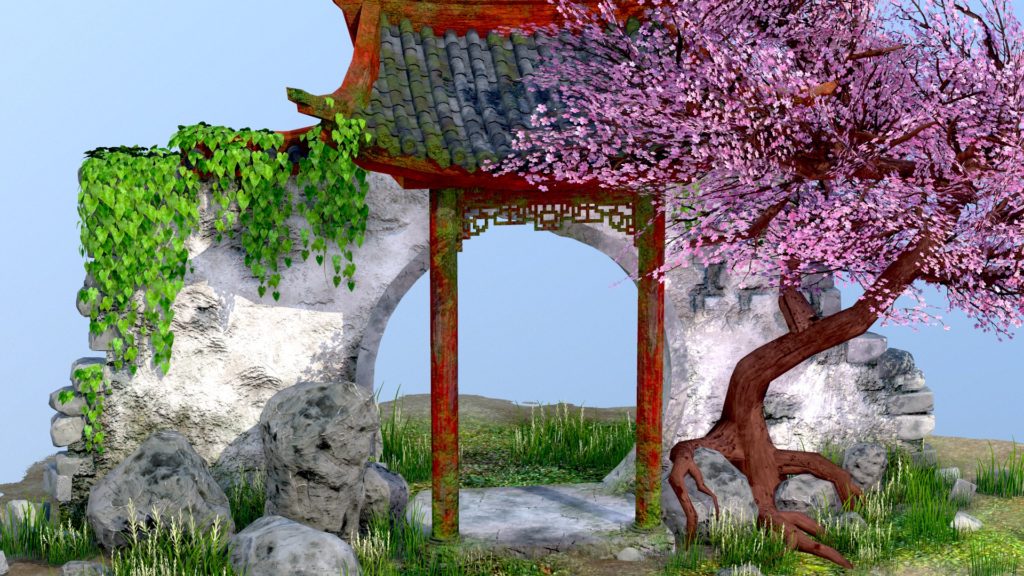 Breakdowns.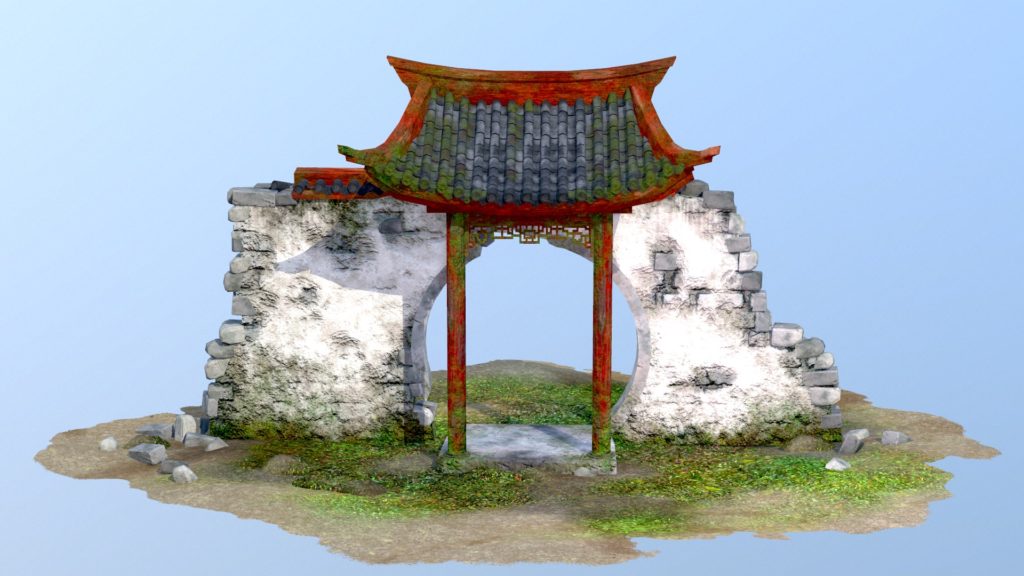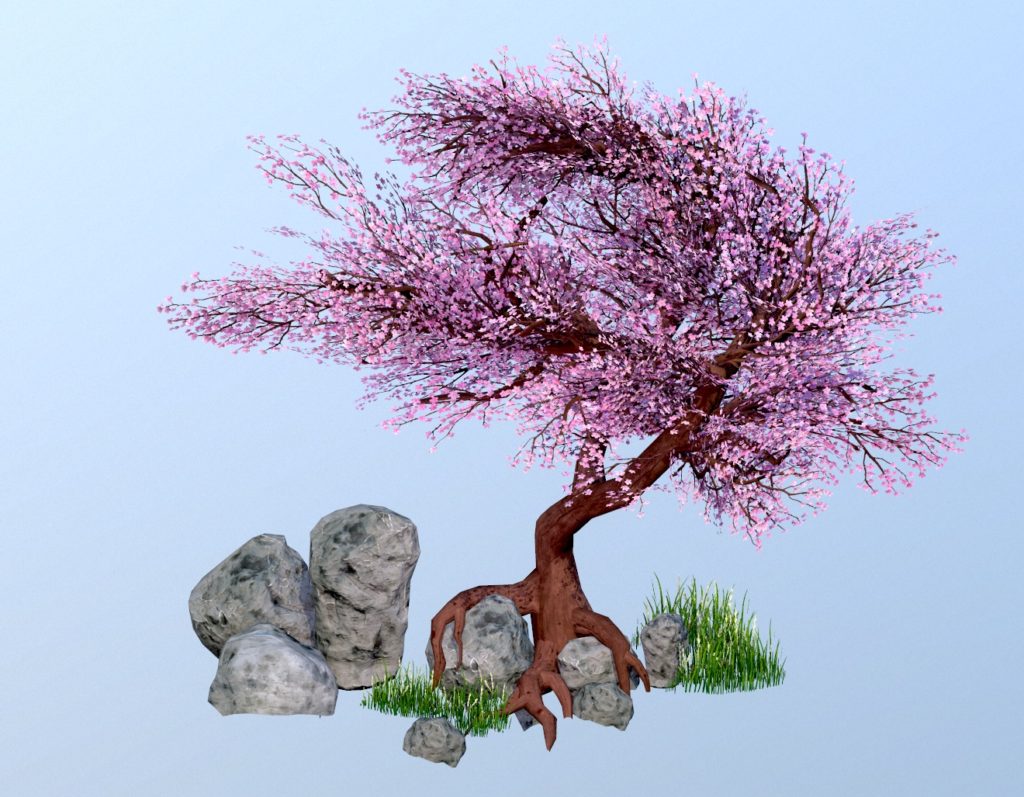 Procedural materials created in Substance Designer.