So this year I decided to have a go at Inktober! The aim is to draw one ink drawing every day for the 31 days of October. I completely missed it last year, but this time I'm prepared!
My friend Sophie and I are doing it together, to help motivate each other and share some creativity 😀 We decided to give ourselves a theme per week, so for week 1 we've gone for Autumn/Winter. I'll probably post them daily on my Tumblr and then post them in weekly batches on here.
So for my first entry, I've done a little fox dude relaxing with a cosy warm drink and enjoying the orange falling leaves!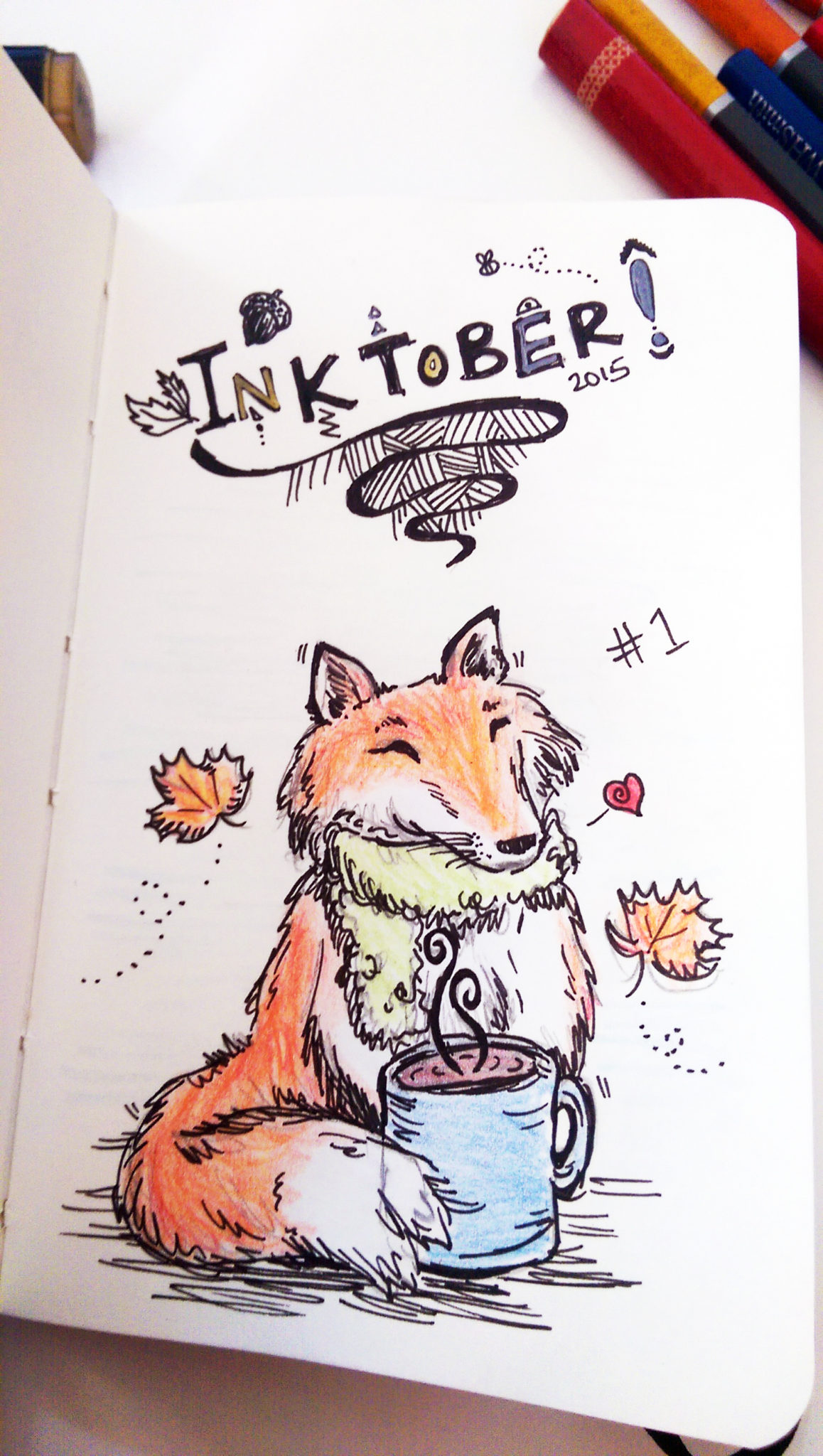 And check out the amazing moleskine sketch book Sophie got me!!